Animated Icons
Happy Animated Icons
A set of playful, happy, customizable smiley animated icons, great for your website or app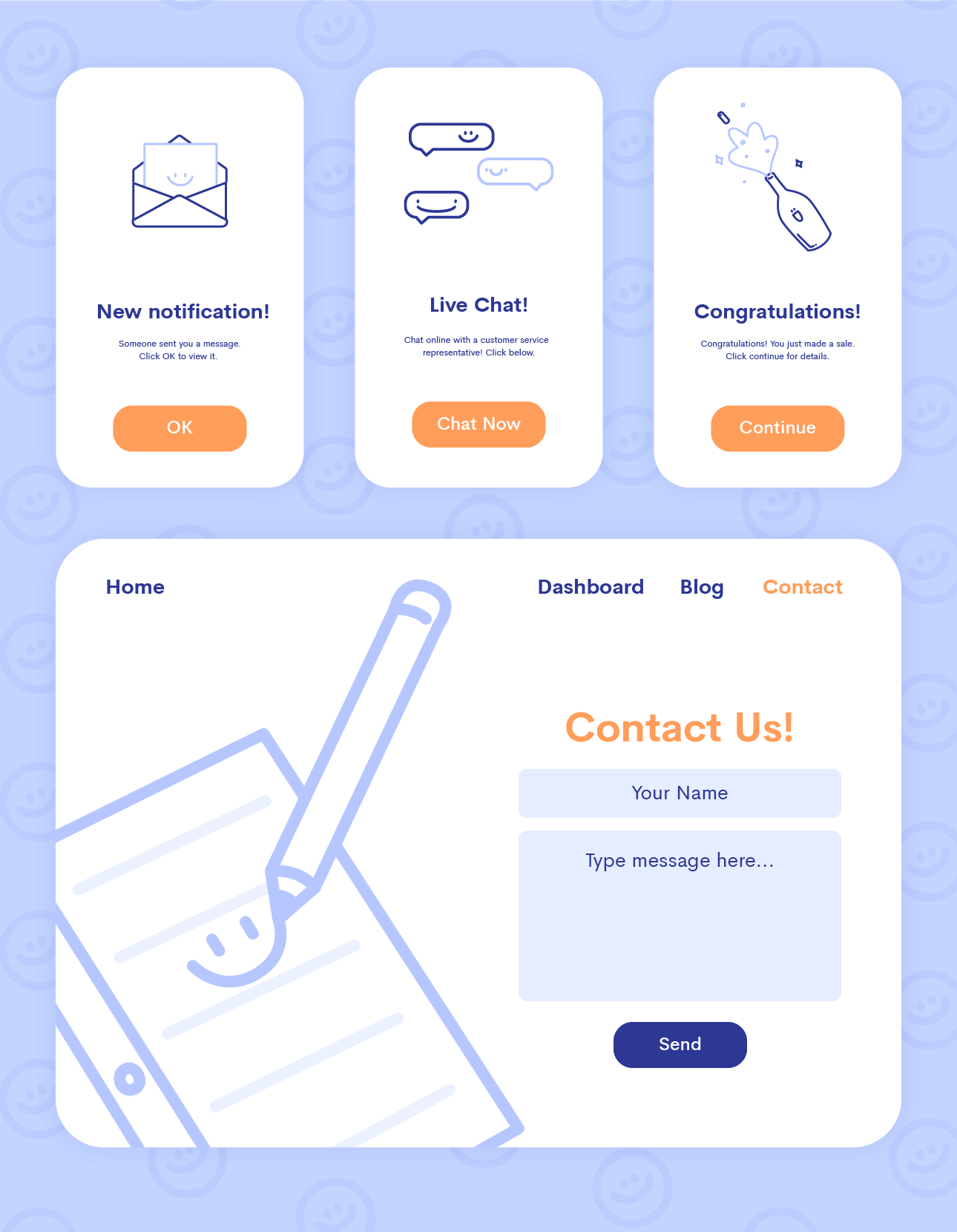 COMPATIBILITY
---
FEATURES
16 Animations
Lottie compatible JSON
100% Vector customizable
Source files included
SVG, EPS, PNG included
Great for web/app
---
LAST UPDATE
January 15, 2021
Overview
16 simple, playful, happy and customizable animated icons expressing the most commonly used images/icons for your websites or aps.
All items are 100% vector and fully customizable. These animations are outlines only, ready to be laid on any background. Color can be changed easily to better fit a website or app scheme.
Source files available in AI, SVG, EPS, PNG, GIF, AE, and Lottie JSON files.